MediaWiki Stakeholders Conference Track
Fantastic MediaWikis and How to Maintain Them
A one-day conference track for MediaWiki stakeholders at the Wikimedia Hackathon in Vienna, Austria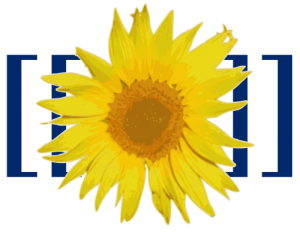 Friday, 19 May 2017 – Vienna, Austria
11:30 to 18:00 (11:30 am to 6 pm)
JUFA Hotel Wien City
Mautner-Markhof-Gasse 50, 1110 Vienna
What's it about?
"Fantastic MediaWikis and How to Maintain Them" is a one-day conference track designed for people who work with the open source software MediaWiki in their organization, company or business. The conference track is curated by the MediaWiki Stakeholders Group and hosted by Wikimedia Austria.
The track is part of Wikimedia's biggest annual tech-event, the Wikimedia Hackathon: For three days each year, about 200 developers come together to improve MediaWiki. Among the participants are coders from the Wikimedia Foundation as well as volunteers from all over the world. (Find out more about the Wikimedia Hackathon 2017 on MediaWiki.org.)

Connect to the source(code) in Vienna
We're using this opportunity to connect the people who work with MediaWiki in their enterprise, company, or organization to the people who actually develop the code. We invite all MediaWiki stakeholders – power-users, maintainers, and service providers, who have a professional or semi-professional interest in the software – to join us for a day full of MediaWiki knowledge and networking! 
5 reasons why you should attend
 Access the network: This is a perfect opportunity to connect to the volunteer developers as well as employees from the Wikimedia Foundation. Engage with the people who write the code behind the software you are using.
Get inspired by use cases: Learn about specific challenges that other wiki-maintainers had, and what they did to solve them.
Discover new business ideas: Gather arguments why MediaWiki as an open source software can be beneficial for your company and your clients.
Share knowledge: Meet other stakeholders, exchange stories about what worked – and what didn't – and benefit from each other's experience.
Learn new skills: Two hands-on tutorials and a workshop, guided by our MediaWiki experts bring you up to speed with the technology.

Plus: If you stay until after dinner, there will be karaoke…
Program
Time
Title
Description
Presenter
11:30
What are others using MW for?
Summary of interviews conducted with 3rd party MediaWiki users
Mark Hershberger
12:00
The Vienna History Wiki – a large Semantic MediaWiki
Lessons learned after 4 years of operating a large SMW installation.
Berhard Krabina
12:30
A Quality Management System (QMS) under Semantic MediaWiki
This talk presents a pilot project where processes & procedures together with their issues (customer complaints, deviation permits, non-conformities, etc) are under a Semantic MediaWiki at the European Space Agency (ESA).
Michael Barylak
13:00
Lunch break
14:00
Deploying MediaWiki with oregano
How to deploy MediaWiki with atomic code updates, a fast rollback and a staging environment.
Niklas Laxström
14:30
Baugeschichte AT
Improvements for MediaWiki and SMW
Martin Brunner
15:00
Content is Architecture
This talk promotes SMW as an ideal platform for implementing the principles of "Every Page is Page One" (EPPO) based on the "Three-Ontologies-Method".
Lex Sulzer
15:30
Coffee break
16:00
Learning from Confluence? About MediaWikis strengths and weaknesses
This talk offers a current comparison of Atlassian's Confluence and MediaWiki. This look beyond our own back yard is very helpful for a definition of MediaWiki's position and strategy.
Richard Heigl
16:30
How do I make my MediaWiki work with VisualEditor?
This talk will show you how you can install VisualEditor with your MediaWiki installation, even if the wiki is non-public
Markus Glaser
17:00
MediaWiki is great, but is it inviting? How can we promote MediaWiki and what are obstacles?
Panel discussion
TBA
19:00
Pizza and beer night 
How much is it?
There is no conference fee. For people who are working with MediaWiki commercially, we kindly suggest a contribution towards our expenses of € 45, which covers costs for food and drinks, or, should your budget allow it, even a sponsor-ticket of € 90. This decision is entirely up to you – we are happy to welcome you to our event!
Register to attend the one-day conference track!
Are you already registered for the Wikimedia Hackathon 2017?
Hackathon participants are invited to join the track whenever they want, spontaneously drop by for one hour or stay for the whole day, just like in any other session of the hackathon. If you already know that you will be attending the stakeholder's track, we would appreciate it, for organizational purposes only, if you register for the track, too. But it's not necessary!
Our Sponsors & Contributors
We thank our following participants for their sponsoring / contribution towards our event: